6 steps to take before creating your business website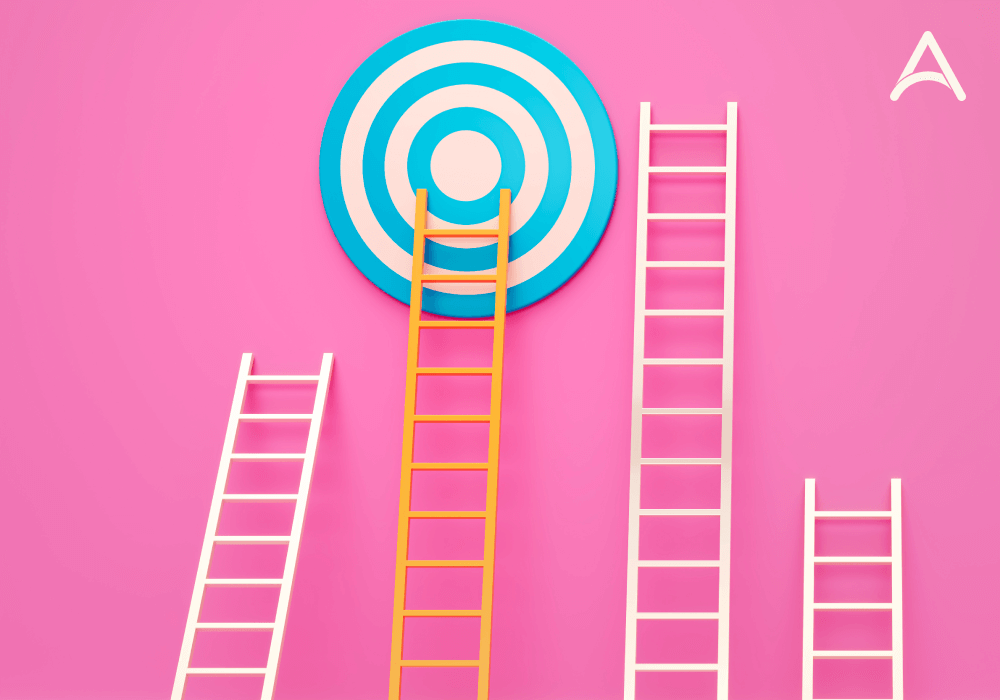 In today's digital age, having a professional website is no longer a luxury, but a necessity for every business aiming to thrive and succeed. However, building a website that truly resonates with your target audience and effectively drives your business goals isn't easy. How to prepare for creating a website? In this article, we outline everything you need to consider before having your website done.
Why is a website essential for your business?
Whether you're launching a startup or aiming to grow your existing enterprise, establishing an online presence is the key to success. With numerous platforms like social media offering various avenues to cultivate an online brand image, you might wonder about the necessity of a website. The answer is yes, having a fully-fledged website is crucial. To unlock the full potential of your business development, it's vital to set out an online marketing strategy. It can't be denied that a website plays a pivotal role in this strategy, strengthening your digital presence. So, let's get fully prepared before you have your website done!
The key reasons to create a professional website
The business website can serve as a powerful tool for growth, enabling businesses to reach wider audiences, build credibility, and drive sales. In appjet we always take care to build websites that can drive your business toward achieving its objectives and go ahead of the competition in your industry. So, let's delve into creating a website that is aligned with your marketing strategy.
Here are the benefits of a website for your enterprise:
Broaden your reach: A website allows your business to reach a wider audience, extending beyond local boundaries to national and even global markets.
Establish credibility: A well-designed website helps build credibility and trust with potential customers, showcasing your business as a legitimate and professional entity.
Enhance your online presence: With most consumers searching online for products or services, having a professional website ensures your business can be easily found and explored.
Showcase your offerings: A website allows you to display your products or services effectively, demonstrating their features and benefits to potential customers.
Improve customer service: Providing important information, answering frequently asked questions, and offering customer support are all made easier with a website.
Drive sales: A website can be a powerful sales tool, allowing customers to purchase directly through an online store.
Competitive advantage: Many consumers judge a business based on its online presence. A professional website can give you a competitive edge, showing your company is modern and up-to-date.
Have a look at our recent web design job in the case study, where we show the details of creating a platform for the IT community.
6 steps you should take before having your website done
Before you embark on the journey of website development, take a moment to contemplate what you aim to accomplish through it. Bear in mind the process of website creation should be gradual and thoughtful. Here are the pivotal steps to consider before initiating your website development:
1. Establish your objective
The initial stage of your website development journey involves identifying the site's goal. So, let's think of the answers to a few crucial questions:
Are you planning to use the website as a platform to sell your products or services?
Is your primary objective to inform users about your offer?
Are you aiming to attract new customers through your site? Or perhaps, you're looking to primarily use the website as a blogging platform or a knowledge-sharing hub?
You're setting the groundwork for your website's strategy by responding to these queries. This will also facilitate the subsequent phases of crafting your website from the ground up.
2. Identify your target audience
Achieving substantial online success is nearly impossible without clearly understanding your target audience. The purpose of your website is intrinsically linked to its appeal to a specific demographic. Therefore, it's essential to create profiles of your website's ideal users, often called buyer personas. By determining your target audience, you can design a website that caters to their requirements and offers exactly what they seek. Consider who might be the perfect user of your website.
3. Research Competitors
Researching your competitors is a critical step before developing your website. This process provides information about what works and what doesn't within your industry. By analyzing competitor websites, you can gain valuable insights into the design elements, content strategies, and functionalities that resonate with your target audience. You can also identify gaps in their offerings, providing opportunities to differentiate your site and offer something unique. Moreover, understanding your competitors' online presence can help you anticipate their strategies and stay ahead in the competitive landscape. Thus, competitor research is not just a phase in website development; it is an essential practice to ensure your website is well-positioned and effective.
4. Develop a Comprehensive Website Concept
To create a website that meets the needs of your business, think carefully about all aspects of its functioning. Answer the most important questions and write an action plan. To construct a website that aligns with your business's requirements, consider every facet of its functioning. To do this, you need to devise an operational plan for your website.
5. Decide on the website's type and scope
Following the objective of the website and the intended audience, proceed to selecting the website's scope. Initially, it will be difficult to predict the scale of your website. However, there are two primary perspectives to consider at the beginning: one page (the simplest single-paged version, e.g., a landing page) and multipage (the comprehensive site that consists of many subpages and sections, usually a corporate website). Decide what you want to start from, remembering that you can build your site up in the future.
Then choose the type of your website based on its purpose. Here are the main types of websites to consider:
Corporate website – This site contains details about your company, product, or brand. A conventional website comprises numerous subpages and is categorized accordingly.
E-commerce platform – This online shop categorizes and provides various product filtering possibilities. This is the optimal solution if you have an extensive product range and aim to initiate online sales swiftly.
Landing page – This is an excellent method to showcase products and services and attract new customers. A landing page is a condensed version of a website designed to prompt a specific action. Typically, a single-page website promotes a particular product or service. A landing page can generate valuable leads, increase traffic, or boost sales.
6. Choose your website's key features
The more features your website boasts, the higher its potential. Beyond fulfilling its principal objective, the website can enhance your company's marketing and sales efforts. Make choices about your website's principal objective, and then consider what features will facilitate its realization. Consequently, it will help you determine what to include on the site.
Below are some examples of integrations that can boost your website's performance:
Website visitors will significantly enhance sales activities and expedite interaction with potential customers. You can further automate customer service by deploying ChatBots – specialized software that autonomously responds to chat queries and assists in resolving basic issues. It's as simple as it sounds. You dictate the content of the messages that the ChatBot delivers to the inquiring user.
Testimonials significantly sway users' purchasing decisions. By incorporating a testimonial section on your website, you support your credibility and trigger more confidence in your brand among potential customers.
You provide an insider view of your company through social media channels and routinely share all updates. By connecting your website with social media, you offer your visitors the opportunity to understand your business better. Website integration with social media helps you monitor which users from different social networks visit your website.
Coupons bear substantial marketing benefits for e-commerce platforms. If you operate an online store, you can effectively persuade hesitant users to purchase, courtesy of coupons and discounts. However, it's advisable not to distribute coupons indiscriminately. A prerequisite for receiving them could be sharing your post, subscribing to the newsletter, or providing feedback.
Integration with analytical tools
Analyzing your website's traffic data will assist you in monitoring your website's efficacy and optimizing it accordingly. Integrating your website with analytical tools, such as Google Analytics, is beneficial. Certain websites also encompass built-in features for tracking their statistics.
To sum up
In summary, building a professional website is a strategic move that can increase visibility, credibility, customer satisfaction, and business growth. Regardless of the size or industry of your business, a website is a valuable asset that can contribute significantly to your success.
Do you want a fully customized website with 100% unique features? Contact us, and our IT specialists will develop a website aligned with your brand voice!